Article by Heidi Porter, Happy Soles Reflexology

In this age of extended working hours, 24/7 availability through email and digital media, and the feeling of a narrowing, pressurised job market, it is no surprise that the word 'stress' has become part of our everyday vocabulary. Try counting how many times you hear it used during the course of a day. It seems that just about everyone is juggling too many balls and inevitably one or more of these 'balls' gets dropped from time to time.
Of course, we are quick to associate 'stress' with negativity, but it is a necessary human response and one that actually does us good in small short-lived doses. For example, that 'buzz' you get when your back is up against the wall to meet a deadline and suddenly your productivity and energy goes into overdrive with the result that you manage to smash the task. Adrenaline flows and stress helps get the job done. Or being thrust into an emergency situation when something inside you that seems to be out of your own conscious control takes over and just reacts. Stress saves lives and makes heroes of ordinary people.
But as with most things, whilst a little may do you good, too much has the reverse effect. When the 'stress' is ongoing and long-term there are physiological effects on the body. Stress hormones, known as cortisol, are released to help the body maintain supplies of blood, and in doing so, the immune system is suppressed. A suppressed immune system can then lead to all sorts of health issues, as the body deals with the nitty gritty of survival, rather than maintaining balance, known as 'homeostasis' in the body. The longer the stress continues, the greater the health consequences become.
To put some positivity back into this article we have more options available to us than ever before if we decide to be proactive in breaking this cycle, or in addressing health issues that crop up. Alongside the medical route of seeing a pharmacist, GP or specialist, there is a growing market in alternative and complementary therapies. There is an important difference between these two which is often misunderstood. An alternative therapy is generally used instead of conventional medical treatment whilst a complementary therapy is used alongside medical treatment. Within this latter category, you will find therapies such as acupuncture, massage and reflexology. All of these treatments harness the therapeutic power of touch, but reflexology is sometimes seen as the latecomer to the party and viewed by some with indifference or suspicion.
Actually, being a 'latecomer ' couldn't be further from the truth as reflexology has been practiced for over 5000 years. Unlike acupuncture it is a non-intrusive therapy. It works through the theory that different points on the feet, lower leg and hands correspond with different areas of the body; for example, the big toe relates to the head and neck. Reflexologists believe that working these 'reflex points' aids relaxation, improves circulation, and helps the body get back into balance- aiming to achieve 'homeostasis'. Alongside these benefits, reflexology works to help eliminate toxins from the body, that are built up in all of us through day to day life. For this reason, you will be encouraged to drink plenty of water after a treatment to help your body flush out any such chemicals.
Many people use reflexology as a means of alleviating the symptoms of a wide range of health conditions, and whilst there are many studies seeking to 'measure' the impact of reflexology scientifically, it is the vast weight of anecdotal evidence that seems to have pushed this previously little known therapy into the mainstream. I first experienced it in a hospital whilst receiving treatment for breast cancer, and I became more and more interested as I recognised the beneficial effect it was having on me - it enabled me to relax, and switch off my mind, something I could not manage to achieve myself at that time. I went on to have treatments regularly throughout my recovery at a local Cancer Centre, and now two years on, I have trained as a reflexologist myself.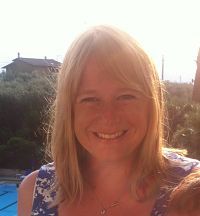 I continue to be fascinated by the power of this therapy, and especially with regard to tackling stress. The combination of pressure and therapeutic touch activates the part of our nervous system that moderates, calms and relaxes, enabling it to reduce our body's stress response. This often continues well after the treatment has finished, resulting in an improved sense of wellbeing. It is no surprise then, that more and more people are seeking reflexology, and with some hospitals and clinics beginning to offer it to their patients, it is more widely available than ever before. If you are looking to improve your sense of wellbeing in 2018, then perhaps reflexology is a good place to start?
Heidi Porter is a Practitioner at Happy Soles Reflexology (find us on Facebook). Heidi undertakes home and corporate visits in South London. For further information please contact Heidi on Heidi-porter@sky.com or visit Happy Soles Reflexology.